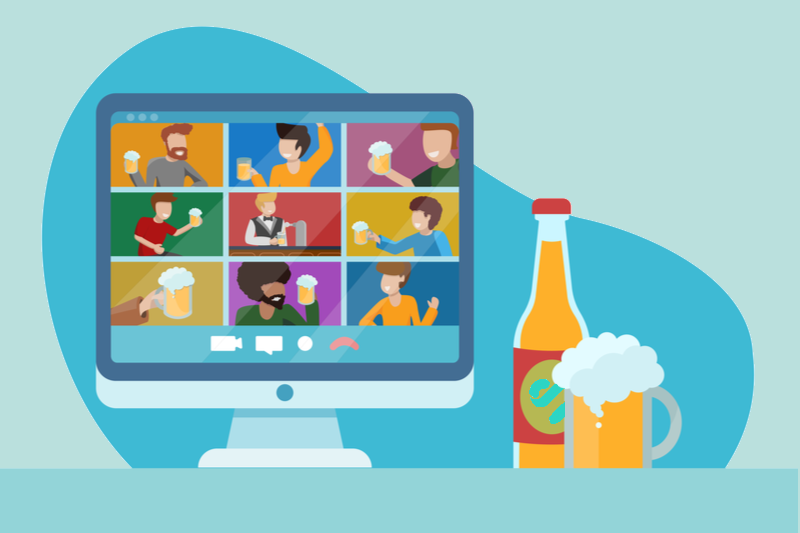 There's only one way to sample all the world's finest libations while wearing your pajamas (if you want): a virtual alcohol tasting event.
Drink your way through the finest wines from Sonoma, Oregon's Willamette Valley, and New York's Finger Lakes. Virtually jet to the Scottish highlands to sample some scotch. Kick back with beer brewed on the other side of the country. And best of all, do it all without leaving your living room (or finding a designated driver).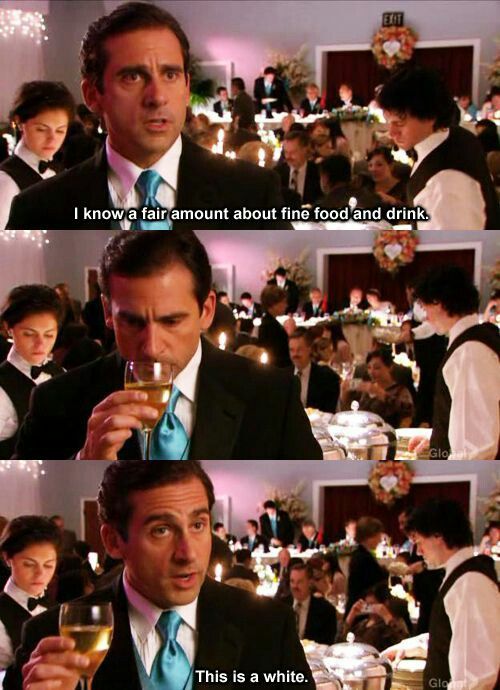 Social distancing during the COVID-19 pandemic led many wineries, distilleries, and breweries to shutter their tasting rooms. Yet, out of the ashes and the coronavirus madness, emerged several boozy virtual tasting experiences to help you reconnect with your friends and coworkers…the support group you can no longer just meet at the bar.
"Oh, you hate your job? Why didn't you say so? There's a support group for that. It's called EVERYBODY, and they meet at the bar." – Drew Carey
"Oh, you hate your job? Why didn't you say so? There's a support group for that. It's called EVERYBODY, and they meet at the bar." - Drew Carey
Click To Tweet
Are you ready to raise your glass to all those flat smiling faces in your computer screen?
Overindulge in those scrumptious sparkling wines and provide an inarticulate lesson on food pairings via Instagram Live?
Cheers to that! Find an event (or several) featuring your favorite beverages using the list below.
Want to improve your employee appreciation program this year?
Yes!
Virtual Beer Tasting Ideas
Take a guided culinary tasting event with your tastebuds

Indulge guests with a guided virtual culinary experience where everyone learns how to correctly pair craft beer with gourmet cheeses. Every participant gets a box chock full of craft beer, artisan cheeses and other elevated snacks to enjoy on the day of the event.
Your beer and cheese pairing is led by an expert host who walks participants through the finer points of beer and cheese pairings and keeps your event entertaining and unforgettable.
Standout features:
Custom tasting box options makes your event unique, and you can include company swag in every box
Seasonal boxes are available throughout the year so you can celebrate big events like Oktoberfest and the holidays in style
Events are led by experienced live event hosts that keep your party rocking from start to finish
Why we love it: It takes all the guesswork out of planning a spirited virtual party with their team of professional planners who will coordinate tricky logistics for you.
Where can I learn more? Beer & Cheese Pairing Experience
If beer is not really your thing, you can try out this acitivity with non-alcoholic options!
Visit and taste new beer from breweries across America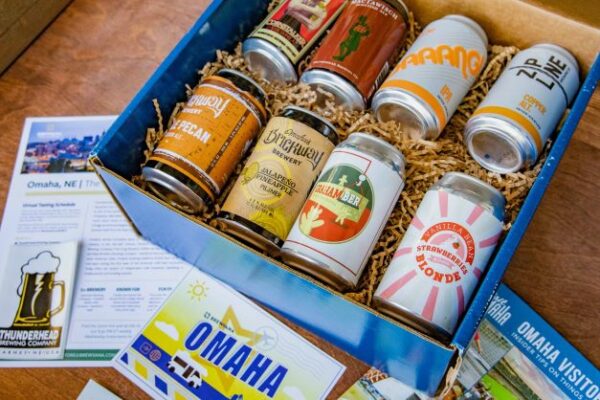 Take a virtual road trip around the U.S. with this one-of-a-kind beer box. Every month, Brews Less Traveled members are sent a box from a different city featuring hand-selected craft beers sourced from unique, independent breweries. Boxes come with exclusive access to weekly livestream tastings where guests can chat with regional brewers and beer industry pros.
Standout features:
Boxes include a wide variety of styles every month so you get to sample something new
Members get front-row access to interact with the brewers who made the beer they are drinking
Select an option of 8 or 16 beers every month based on your preference
Why we love it: This beer club sends craft brews from new cities every month so members get to explore diverse and interesting beer scenes from all corners of the country.
Where can I learn more? Brews Less Traveled
Tune into the beer podcast for exclusive guest interviews, guided beer tastings and discussions about the wide world of craft beer.
Turn the calendar with seasonal beer selections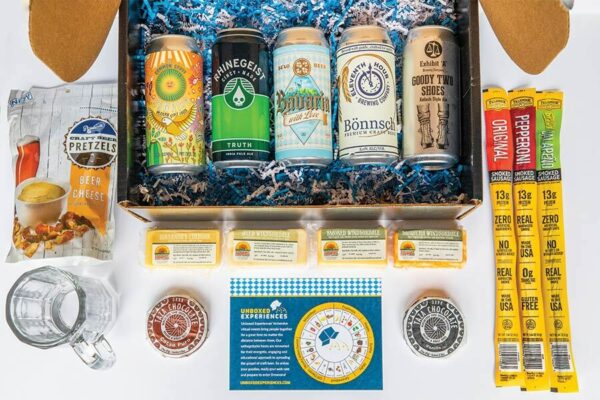 Bold flavors paired with colorful commentary make this virtual experience deliciously unforgettable. Partakers receive a tasting box packed with seasonal brews and snacks, all of which they can savor to the fullest thanks to the help of an expert host who will add color and context to the flavors.
Boxes can include beer varieties ranging from rich stouts to enjoy during winter months to Bavarian brews you can find in Oktoberfest tents. Plus, you can set up a live event where your engaging host will lead guests through a pairing workshop!
Standout features:
Every event comes with seasonal swag like sunglasses, fondue pots and more
Custom boxes are available to make your event unique and unforgettable
Each box includes 3-5 beers, artisan cheeses, and gourmet snacks that change with the season
Why we love it: Every seasonal box comes with brand new beer styles, so you get to try out new beers that you may never have sampled before.
Where can I learn more? Unboxed Experiences
This virtual beer tasting experience pairs well with a Facebook live recap of your top beer and cheese match-ups. After this expertly guided experience, you will be an influential tastemaker!
A powerhouse trio of craft brews, camaraderie, and convenience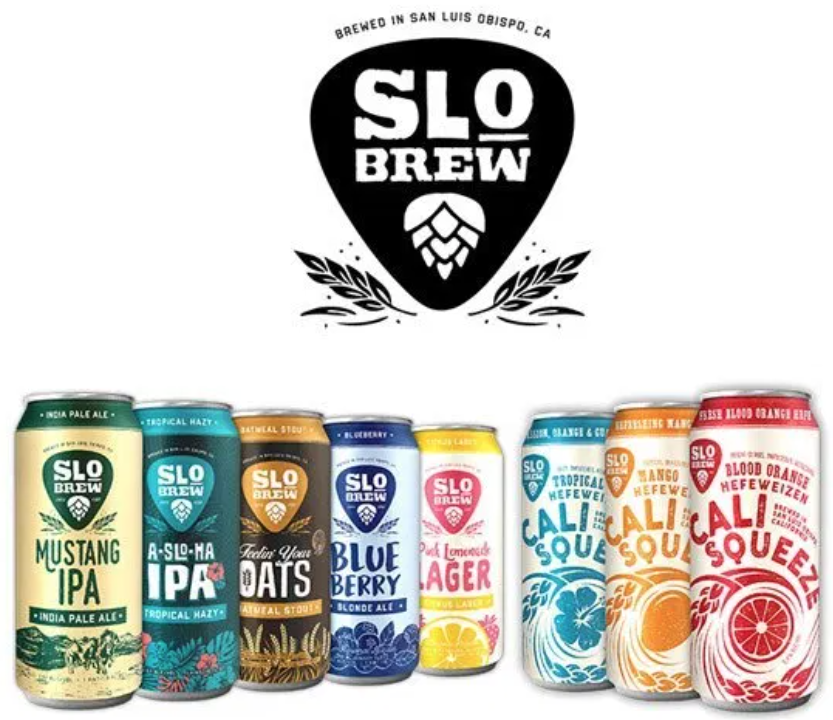 Choose from different virtual craft brewery experiences with Priority Wine Pass. Sample microbrews from SLO Brew, a California brewpub once named "Brew Pub of the Year" at The Great American Beer Festival. Or try 8 handcrafted beers from Commonspace with an expert host that helps you truly get lost in the world of fine beers.
Standout features:
Flexible timing and an open link allow for an extended virtual happy hour after each tasting
Private tastings are led by hosts with certified libation knowledge
Personalized shipments with special pricing are available on request
Why we love it: This tasting allows you to try a wide variety of handcrafted beers and learn from hosts who can enhance the experience with their specialized knowledge.
Where can I learn more? Priority Wine Pass
This virtual beer tasting experience pairs well with Virtual Clue Murder Mystery, a whodunnit extraordinaire that combines video conferencing and a specially designed app to make every aspect of solving the mystery, from examining clues to reviewing case files, flow perfectly.
The best beer is one you made yourself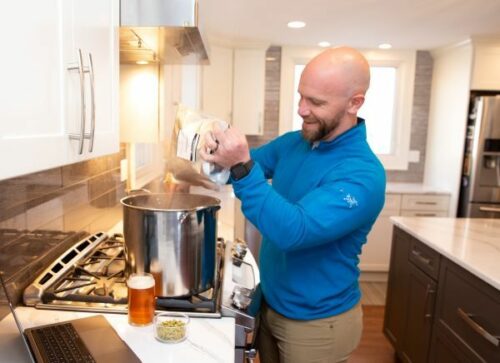 Take your team on a unique homebrewing journey led by seasoned brewing professionals. Every guest is sent all of the ingredients and equipment needed to make a full case of craft beer right from the comforts of their own kitchen.
After your beer has been brewed and bottled, everyone gets back together for a virtual beer tasting party. Talk about your favorite part of the brewing experience with your guests and gab about what you'll brew next.
Standout features:
Customize your virtual homebrewing and tasting party with your own individual recipe
All of the equipment can be reused for brew days in the future
Kits are shipped to guests around the country
Why we love it: This experience makes brewing beer at home unbelievably simple. Each event is led by professional brewers who provide live instruction and feedback to everyone throughout your event, meaning you get expert instruction every step of the way.
Where can I learn more? Unboxed Experiences
The ultimate beer-infused staycation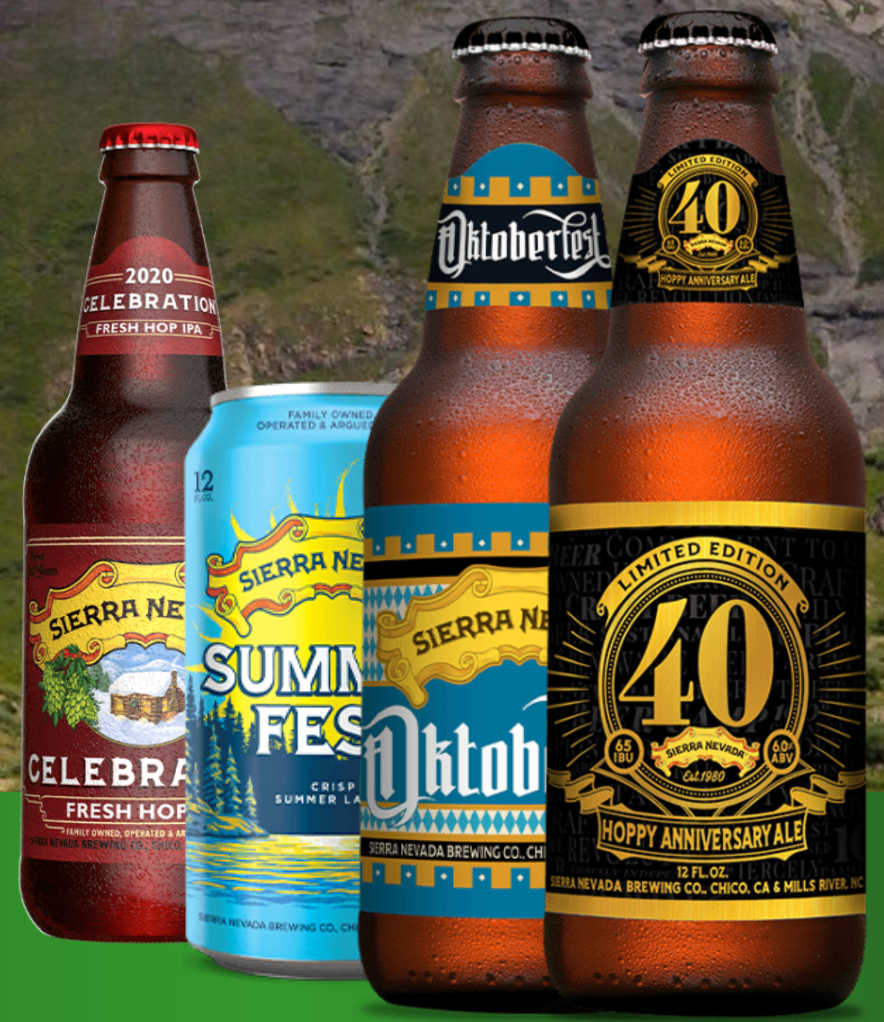 Experience a wonderful world of beer without leaving your living room. As you taste your beer on Zoom, you'll talk about it, ponder its flavors, explore its ingredients, and even learn how it's made. Cater your Sierra Nevada experience according to your preferences, choosing from events ranging from a classic tasting to a comprehensive brewery history lesson.
Standout features:
Custom experiences and virtual tours cater to your preferences
Beer locator tool helps you find brews to build your own tasting kit
Sample beers widely distributed across the United States
Why we love it: Their customized event options are perfect for groups looking to build on their tasting experience to create a well-rounded virtual event appropriate for everything from a birthday party to a game night.
Where can I learn more? Sierra Nevada
This virtual beer tasting experience pairs well with a rousing round of Virtual Pub Trivia, an online game where get together and take a trip to "Hamish McDuff's" virtual pub. This hilarious Scottish pub owner is the legendary host of a trivia game that is perfect for your team's virtual happy hour fun!
A stunning sampler of superbly crafted sassy sours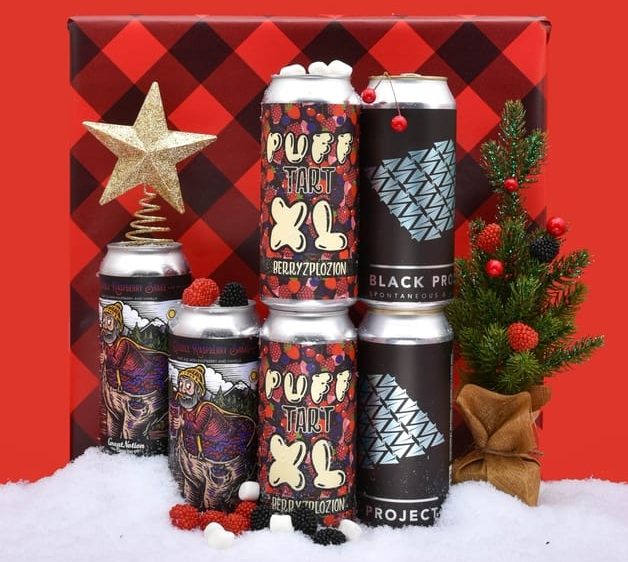 This beer gift box makes it easy to organize a DIY tasting or even just have your very own solo tasting. You'll get a handful of mouth-puckering sour beers from indie establishments you won't see represented at your local market.
Standout features:
Rotating selection provides peak freshness
Ready-to-gift packaging makes a stunning presentation
Pre-curated selections ensure you get a balanced tasting
Why we love it: Creating a DIY sour beer tasting could get risky. You might completely spoil your palate with even just one brew that takes that characteristic funkiness just a little too far. With these hand-picked brews, you can look forward to an enjoyable flavor experience.
Where can I learn more? Tavour
This virtual beer tasting experience pairs well with this webinar about sour beer tasting. Yes, it doesn't hurt to do some studying before this nuanced tasting.
Expertly crafted beer + expertly crafted fun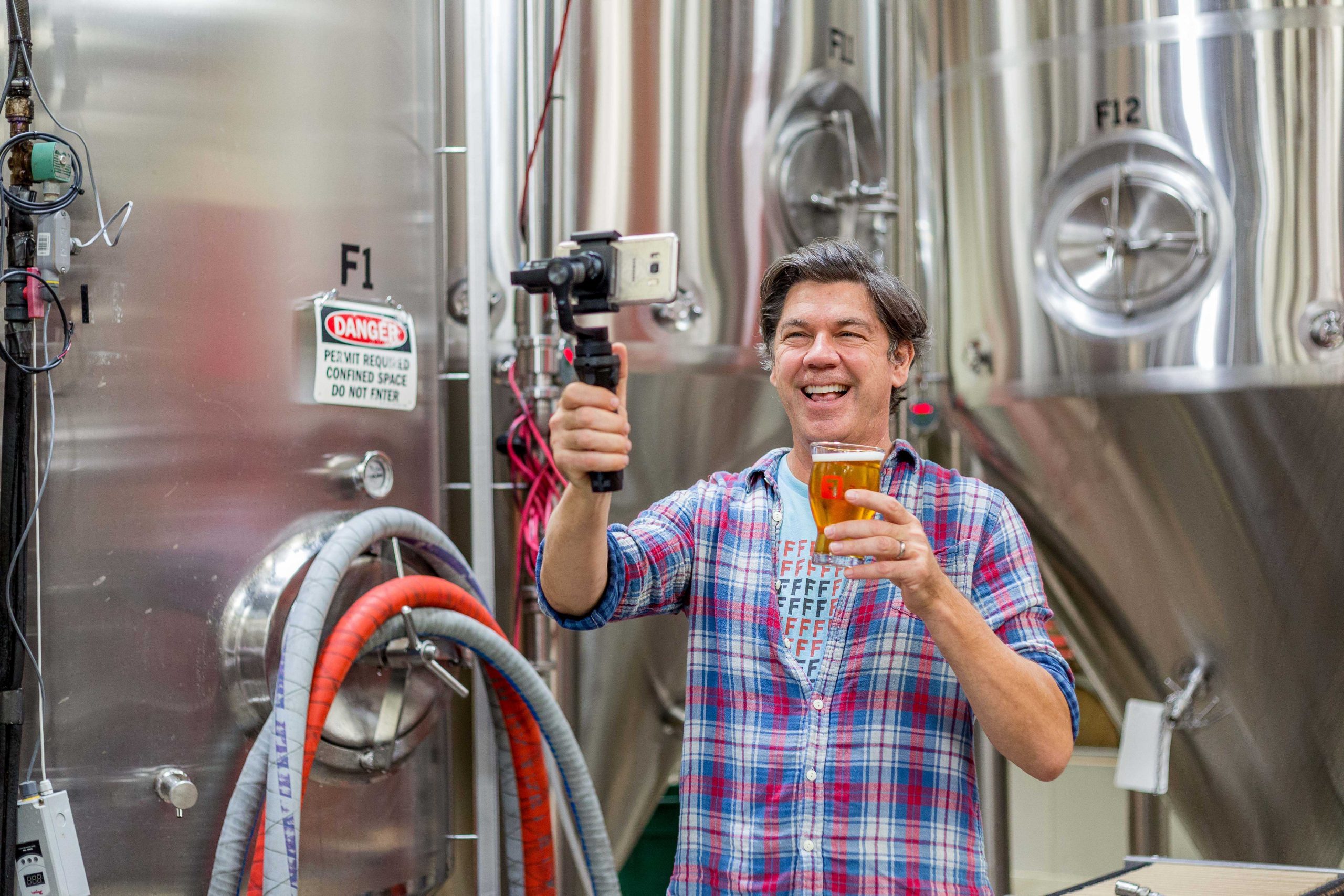 At Fullsteam, simply tasting beer is just the base model—you can add other event features to build your perfect experience. Tack on trivia, add a little food-pairing action or even propose an idea of your own invention.
Standout features:
Fullsteam's very own CEO hosts the events
Flexible beer delivery options make life easy
The event team can plan an event around any theme
Why we love it: The extensive event options help you cherry-pick modules to create your absolute perfect event.
Where can I learn more? Fullsteam
This virtual beer tasting experience pairs well with Virtual Code Break, a mind-boggling game that challenges you and your team to crack a series of puzzles and riddles. Crack the code and pop over to your virtual beer tasting to toasting your victory and your genius.
Virtual Wine Tasting Ideas
Wine, snacks, and happiness in a box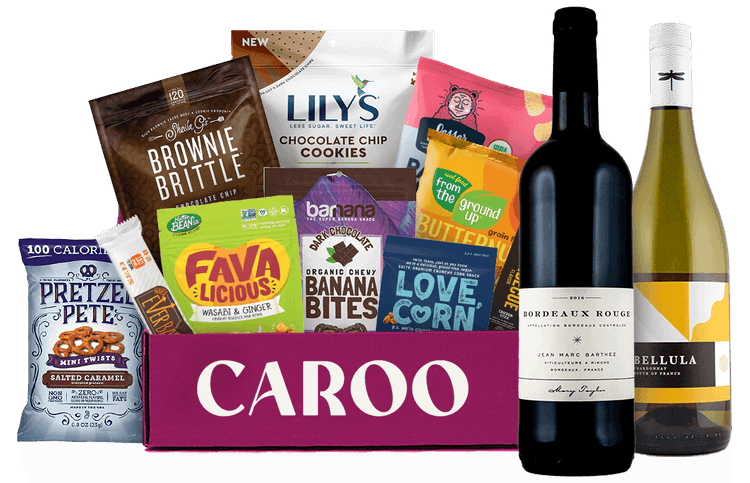 Snack and bottle service in a box you can customize to suit your group. Each item has been carefully curated to provide an optimal flavor experience. Your group will love having a sip and then a snack…a snack and then a sip…and then repeating the whole thing.
Standout features:
Personalization options make each box an unforgettable gift
Boxes are delivered straight to your tasting crew
Customize the treat selection to suit your preferences
Why we love it: A virtual wine tasting doesn't get less fussy or more enjoyable than this.
Where can I learn more? Caroo
This virtual wine tasting experience pairs well with Virtual Team Pursuit, a 100% online, immersive bonding experience that engages your remote team members with physical and mental challenges you'll remember for years.
Choose from over 40 boutique wineries for a specially curated experience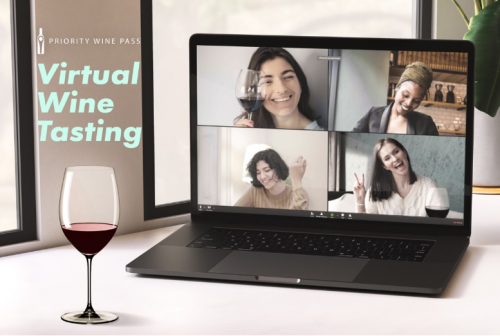 Leave all the planning to Priority Wine Pass and sit back and enjoy a wine tasting that would suit the novice to the most discerning wine connoisseur in the group. Priority Wine Pass handpicks the wineries for their tastings and can be tailored to budgets, style, or the level of customization you require.
Standout features:
Priority Wine Pass takes care of all planning and logistics so you can relax and enjoy the experience.
Choices to customize your tasting above and beyond what is listed on their website and additional options to include personalized materials, wine trivia, blind tastings, wine blending, and virtual wine tours.
Domestic and international shipments that are coordinated by Priority Wine Pass.
Why we love it: This experience is unmatched in terms of the wide variety of wine tastings to choose from and the level of individual attention and customization for a maximum level of fun.
Where can I learn more? Priority Wine Pass
This wine tasting experience is fully customizable. Every aspect of the shipment, experience, and format can be adapted to your needs so that you and your guests can fully appreciate the magic of a good wine with people you know and love.
Discover the world by the glass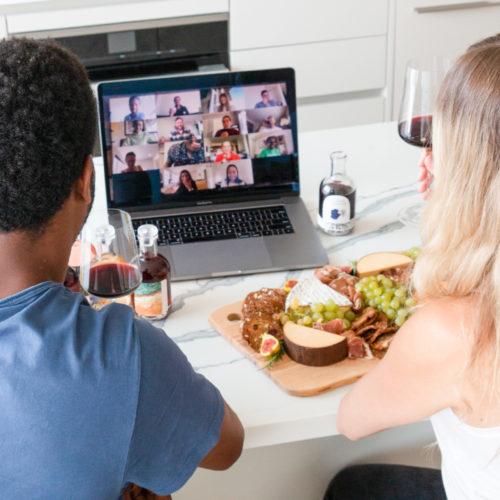 With multiple mini-bottle flights to select from and a flexible tasting schedule, In Good Taste Wines makes discovering new wines accessible to everyone, without the commitment of full bottles. From the California classics in the California Wine Mixer, to the bold and daring wines of The Wild Child flight, there are options for any wine knowledge level.
Standout features:
Private & public virtual tastings available
8 x 187ml mini-bottle flights make wine exploration easy
Large range in product options for variety flights and 6-packs
Why we love it: The potential to learn about the world of wine is great for both wine beginners and those with a passion for wine, looking to discover new regions and varietals.
Where can I learn more? In Good Taste
Through their mini-glass bottle format, they are helping wine lovers experience more flavors than ever before.
Wine your way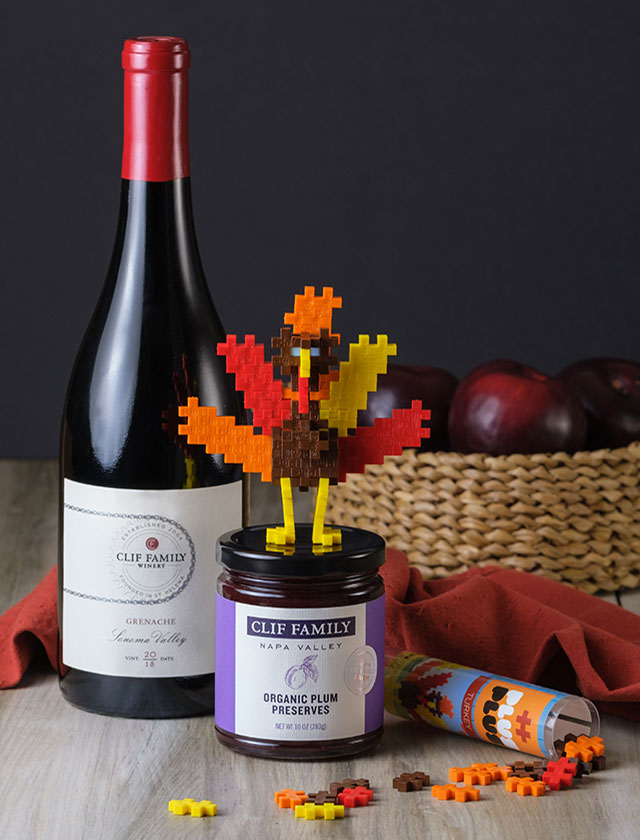 No matter what kind of wine experience you've been imagining, you can count on Clif Family to offer it. Enjoy a blind tasting, a happy hour, a food pairing with Napa Valley artisan goods, or even a completely customized experience featuring specific wines.
Standout features:
Your wine and food arrives conveniently and also gift-wrapped
Expert team helps you plan and host your event
Learn from experienced wine educators
Why we love it: It allows you to get a taste of California wine country in your own home. You can sip your new favorite cabernet sauvignon while learning about winemaking and hearing wine-country stories.
Where can I learn more? Clif Family
This virtual wine tasting experience pairs well with Buzzfeed's Which Wine Best Matches Your Personality? quiz.
Taste wine like a winemaker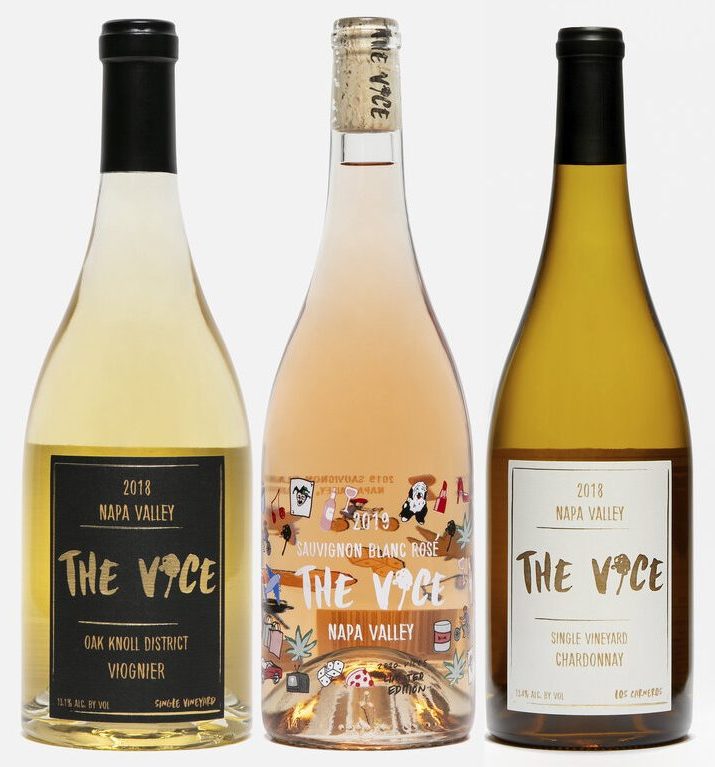 This experience is as close as you can get to wine-tasting in a box. Receive a box packed with new wine you've never heard of as well as Napa Valley favorites, such as sauvignon blanc, chardonnay, and pinot noir. Taste your wine while hearing insider secrets direct from the winemaker.
Standout features:
Customized events are available on request
Lock down a tasting date within 50 minutes of ordering
Helpful downloads lead you through tasting notes and pairings
Why we love it: You don't need to be part of a wine club to enjoy the best wine while receiving one-on-one attention from a winemaker.
Where can I learn more? The Vice
This virtual wine tasting experience pairs well with the WineGame. Keep the tasting going after your virtual event with an online game that helps you and your fellow wine lovers "play with your wine."
Wine and shoes are best made Italian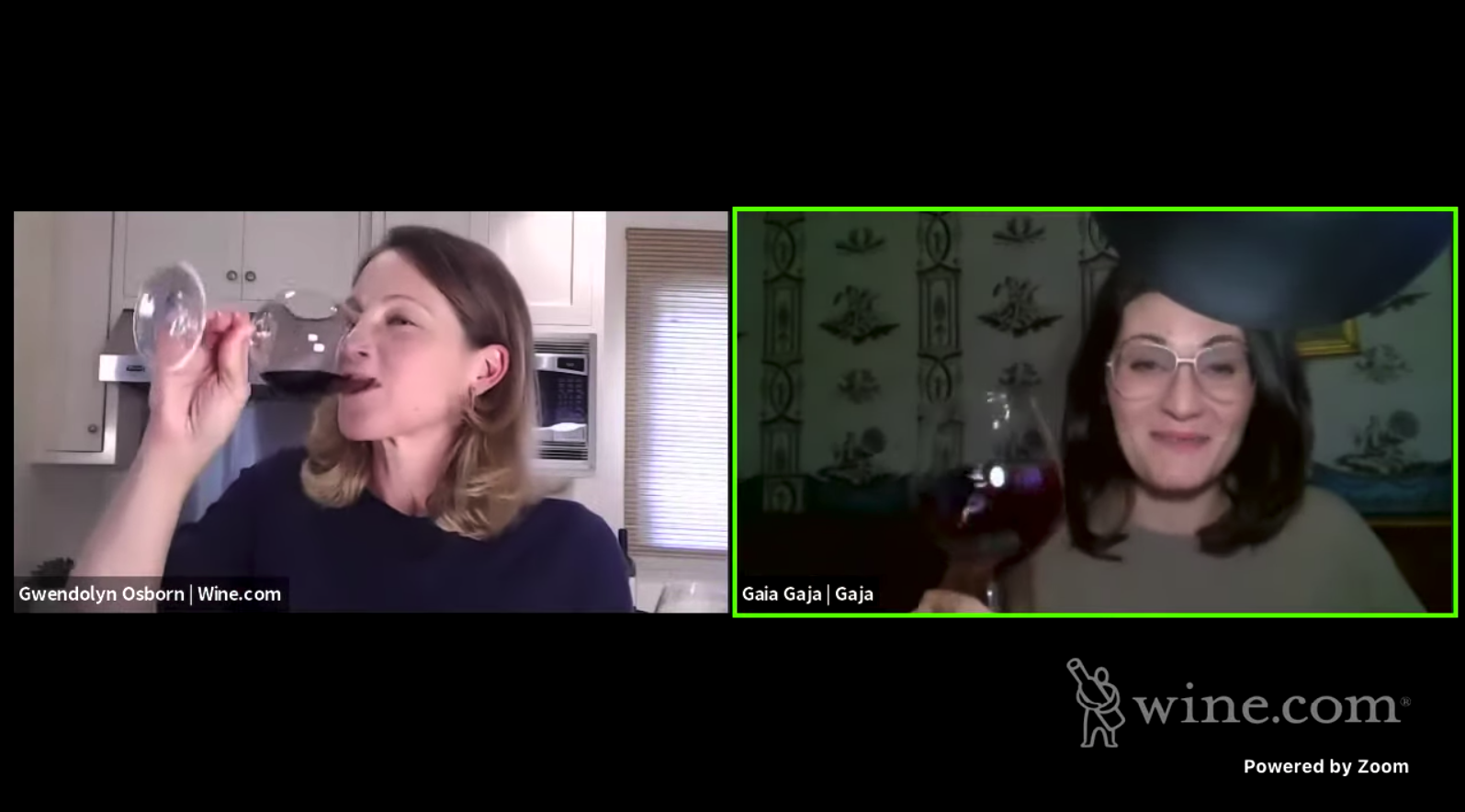 Take a tour of the fabled wine-making regions of Italy with this watch-at-will tasting video from the connoisseurs at wine.com, your favorite online wine shop. Conveniently order the wine you need right on the site and then sip along with the winemakers themselves.
Standout features:
On-demand format suits your schedule
Pause and backtrack to absorb key points
Access the knowledge of master Italian winemakers
Why we love it: Italian wines speak for themselves, and when highlighted by expert commentary, they become transformational.
Where can I learn more? Wine.com
This virtual wine tasting experience pairs well with the Go Game's Remote Virtual Game Show, an event packed with a variety of trivia-night mainstays, including pub trivia and a fun-fact match.
Virtual Cocktail Tasting Ideas
Become a cocktail connoisseur
In this fresh and flavorful cocktail making class, a master mixologist will walk you through the steps necessary to craft at least 2 delectable cocktails from an exciting seasonal selection. Learn how to pair ingredients and flavors like a pro, so you can impress all your friends and create your own cocktails on the go!
Standout features:
Sip & stir your way to perfection while learning fun facts about alcohol!
Enjoy a shortened 30-45 min class option, perfect for aspiring bartenders with busy schedules!
Not big on booze? No worries — make it a mocktail!
Why we love it: Mocktail kits can be substituted at no additional cost, so participants who don't drink can still join in on the fun!
Where can I learn more? Virtual Mixology Class
Delicious cocktails—zero waste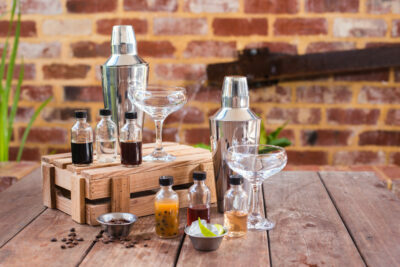 You and your virtual happy hour guests will each receive a perfectly portioned virtual happy hour cocktail kit that provides everything you need for happy hour without tons of unwanted leftovers or waste. You'll also get a live demonstration showing you how to expertly mix all your ingredients into a picture-perfect cocktail.
Standout features:
Everything you need is delivered
Learn professional mixology techniques
Ask your cocktail expert questions during a live Q&A
Why we love it: This event caters to the consumer. You don't have to make a trip to the store or order special ingredients. Everything you need for your big "cheers" moment arrives right at your door.
Where can I learn more? Priority Experiences
This virtual cocktail tasting experience pairs well with RetroGames, especially the cult classic, Oregon Trail.
Virtual cocktail classes are the new cocktail party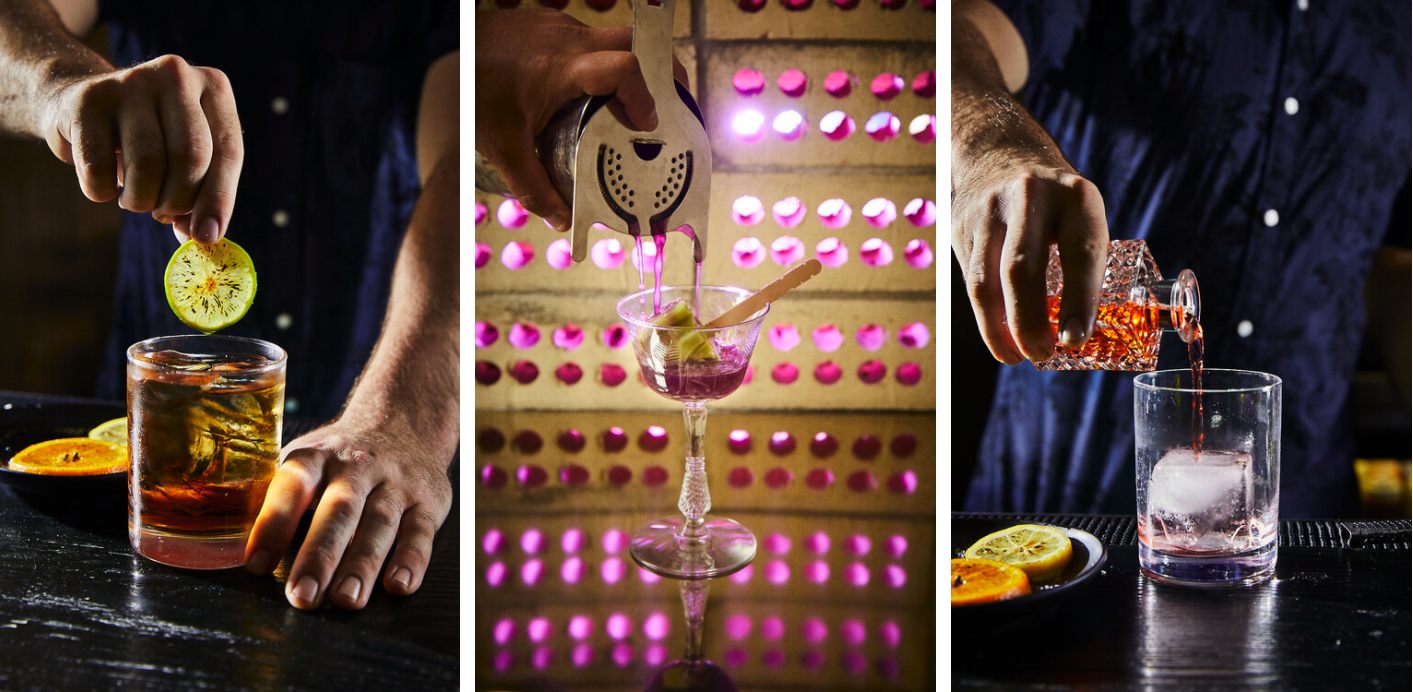 Pour, mix, shake, and sip—all while learning about the noble craft of the cocktail and making memories with distant friends and loved ones. Set up a private event just for your squad or make some new friends by joining an open class, which usually boasts 100+ fellow cocktail connoisseurs.
Standout features:
Easy-to-follow instructions help everyone enjoy the event
Experienced bartenders deliver tips and tricks
Ingredients may be shipped on request
Why we love it: Structured classes help you avoid that awkward virtual meeting silence and also provide the perfect foundation for all kinds of conversations while drinking responsibility with coworkers.
Where can I learn more? LayLow
Learn from your friendly neighborhood virtual bartender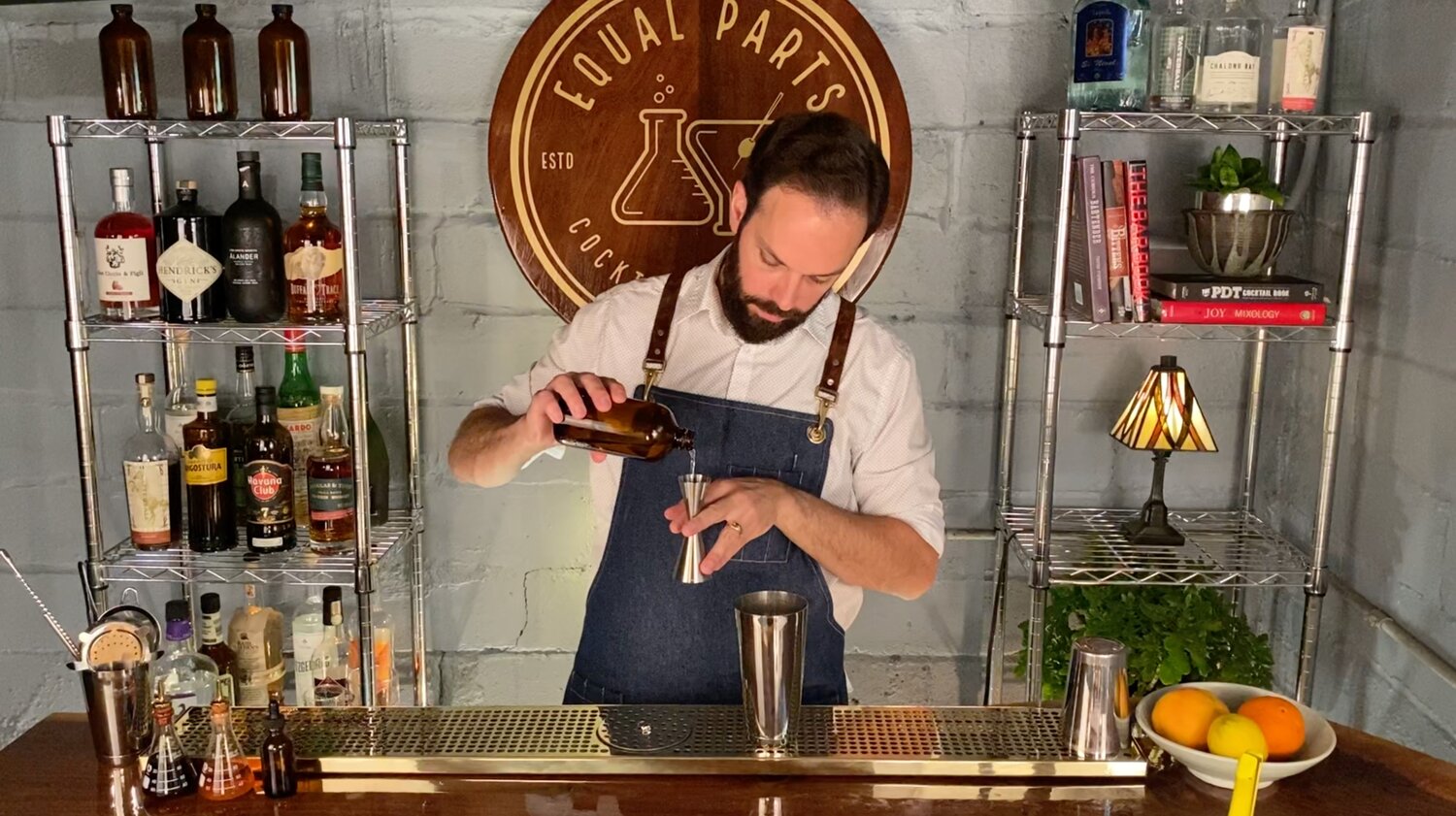 Grab a stool and smile at your bartender from across the counter. (This experience translates perfectly to virtual formats.) Come to this class with your game face on. While you will be enjoying some tasty cocktails, you're also going to learn a ton about professional cocktail-craft techniques and even bartending history.
Standout features:
Classes are catered to all skill levels
Expert bartenders provide one-on-one attention
Instructors adapt to the equipment you already own
Why we love it: This event captures the magic of those good old days when you used to chit chat with your favorite bartender for hours.
Where can I learn more? Equal Parts Co.
This virtual cocktail tasting experience pairs well with personalized happy hour accessories from Swag.com. Add a dash of sweet swag to this classy event to really impress your guests. We love this Asobu kuzie and also this handy on-the-go glass.
Virtual Whiskey Tasting Ideas
It's worth a shot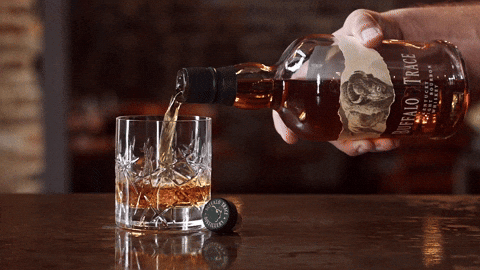 Ever wondered about the difference between whiskey & bourbon? This virtual whiskey & bourbon tasting class will be sure to whisk you away with a fun and knowledgeable tasting expert and professionally curated whiskey tasting kits. Simply hop on a Zoom call with your team to sip, chat, and learn about all things whiskey!
Standout features:
Available as a tasting kit or BYO option. 

Tasting kit comes with everything you need and more: 3 whiskey samples, a snack, and a tasting glass.

Optional: Add an ice tray that comes in fun shapes!
Why we love it: If you choose to BYO, they will provide a list of affordable yet flavorful whiskey options personally curated by their whiskey & bourbon expert.
Where can I learn more? Confetti
Unleash your inner whiskey snob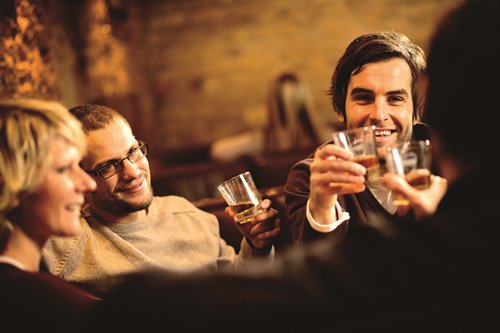 Anyone can drink whiskey, but the Sommelier Company's events teach you how to drink whiskey like a master, appreciating new flavor nuances and leveraging expert tasting techniques. Your virtual tasting host can dive deep into topics that interest you, from whiskey etiquette to pairing principles.
Standout features:
Private events are perfect for team building
Trained hosts know how to entertain a crowd
Choose from turn-key and bespoke events
Why we love it: It makes the fine art of whiskey tasting and appreciation delightfully accessible.
Where can I learn more? The Sommelier Company
This virtual whiskey tasting experience pairs well with Colonist, a free online game inspired by the board game Settlers of Catan. You and your whiskey-buzzed team will love creating settlements and roads, distributing finite resources to create the best possible world.
Excellent conversations washed down with excellent Irish whisky
An Irish host helps you enjoy your Irish whiskey to the fullest as you listen to Irish stories and history. Are you detecting a theme here? This experience is a virtual team celebration that focuses on a beloved cornerstone of Irish culture: whiskey.
Standout features:
Events are catered to your preferences, goals, and budget
Choose to BYOB or receive a delivery
Hear first-hand from an Irish whiskey "ambassador"
Why we love it: Apart from the virtual format, everything about this event feels timeless, something you could easily enjoy while gathered around an old cottage hearth.
Where can I learn more? Stories and Sips
This virtual whiskey tasting experience pairs well with a surprise collection of goodies from Cratejoy. We think the Sealed with Irish Love, Farm to People, or Red Star Vintage Games boxes would perfectly accent this event.
A Scottish getaway in a glass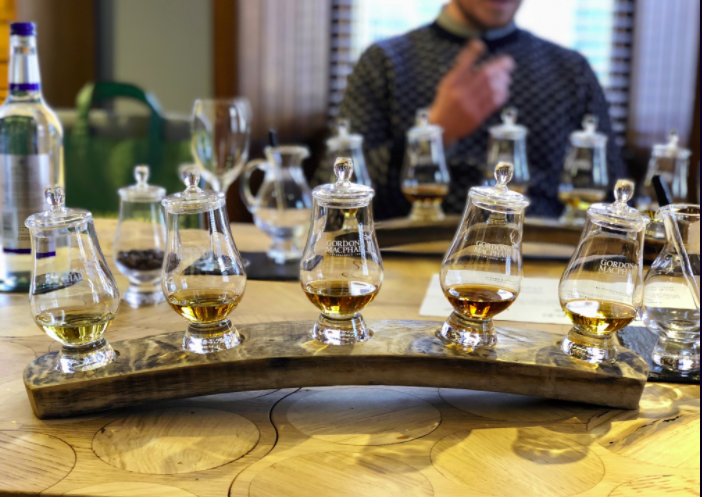 Created by Aeneas O'Hara, who dedicated his life to helping people discover Scotland's wonders, this whiskey experience transports you to the fog-crowned highland hills you've admired in movies. Learn the mystery and magic of Scottish whiskey during an expertly guided tasting or opt for a film-and-whiskey pairing that allows you to view iconic cinematic landscapes while enjoying an accompanying whiskey.
Standout features:
The structure cultivates whiskey appreciation, not snobbery
Learn whiskey facts and lore from a passionate highlander
Each event is tailor-made
Why we love it: It provides all the epic escape of a vacation without the price tag or travel time.
Where can I learn more? Away from the Ordinary
This virtual whiskey tasting experience pairs well with a virtual escape room from the Escape Game. This experience is all about the escape. After you've enjoyed your virtual escape to verdant Scotland, you can put your mettle to the test in an immersive adventure that will have you busting out of prison, navigating ancient runes, or hunting for long-lost gold.
Virtual Tequila Tasting Ideas
Magic water for fun people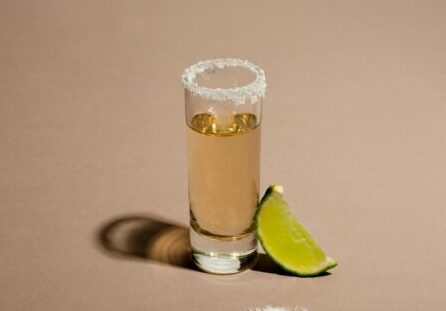 Lift your team's spirits with a tequila tasting that can be enjoyed from the comfort of their homes (or home offices — we won't judge!) Led by a master mixologist and professional tequila expert, this class will offer participants an intimate tasting of 3 different types of tequila.
Learn about the differences between blanco, añejo, and reposado tequila, all while drawing lasting conclusions about each individual flavor profile!
Standout features:
Comes with custom designed invitations for participants.
Includes unique kit packaging and tequila tasting notes.
Tequila kits come with surprise pairing snacks!
Why we love it: Everything is totally customizable so you can plan the virtual tequila party that you and your guests will not soon forget.
Where can I learn more? Virtual Tequila Tasting
Get schooled on tequila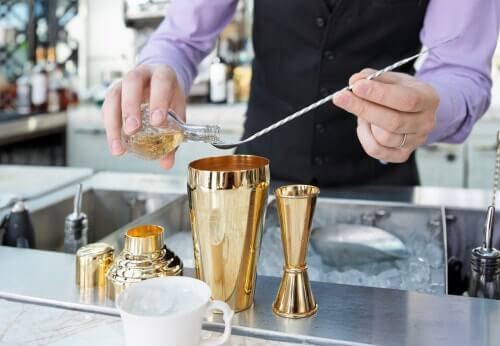 This multi-unit comprehensive course will teach you everything you ever wanted to know about tequila and mezcal and then some. Find out where this noble beverage comes from, learn how to serve it as a master, and find out how to taste, not just drink, this flavorful libation.
Standout features:
Course is available on demand
A reasonable $40 buys you 10+ lessons
Experience industry-standard hospitality education
Why we love it: It makes tequila positively academic. Learning so many facts about this fine spirit will enhance anyone's appreciation and provide plenty of fun tidbits to drop on social media.
Where can I learn more? BeverageEDU
This virtual tequila experience pairs well with tequila! Your instructors provide the knowledge and you provide your own bottle(s).
Elevate your drink-at-home experience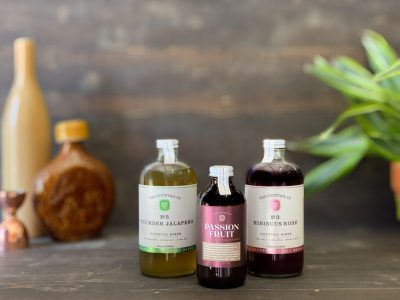 Just add your own tequila to the artisanal mixers in this bartending kit to experience flavor sensations that blow your favorite margarita out of the park. Dabble with hibiscus rose infusions, spice things up with a splash of jalapeño, and sweeten things up with passion fruit syrup.
Standout features:
Kit empowers tasters to experiment
No-fuss shipping eliminates unnecessary shopping trips
Non-alcoholic mixers are friendly to non-drinkers
Why we love it: These fancy mixers make people of all mixology skill levels feel fancy.
Where can I learn more? Yes Cocktails
This virtual tequila tasting experience pairs well with Taboo online. Stir up some major laughs along with your fancy tequila cocktails.
All the flavor with none of the alcohol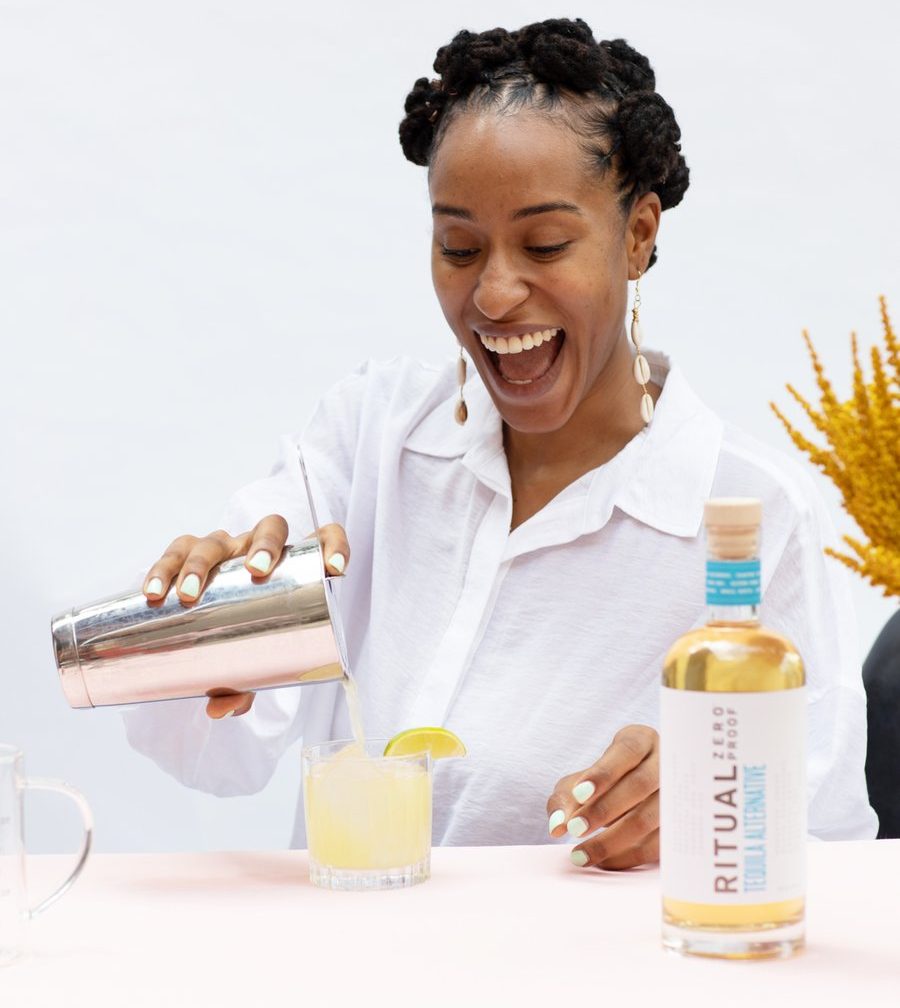 This Zero Proof tequila alternative helps tasters experience the full range of flavors they might often miss in classic tequila. Charred oak and sweet agave mingle with tart lime to deliver a beverage that delights without any mixers or additives.
Standout features:
Made with non-GMO botanicals
Given 94 points from the Beverage Testing Institute
A non-alcoholic recipe is friendly to non-drinkers
Why we love it: Perfect for those who don't drink, this fancy tequila alternative still provides plenty of flavors to pour into a tasting experience.
Where can I learn more? Ritual
This virtual tequila tasting experience pairs well with virtual mini-golf. You don't have to worry about being too tipsy to aim those online swings.
Virtual Bourbon Tasting Ideas
Explore your favorite bourbon's homeland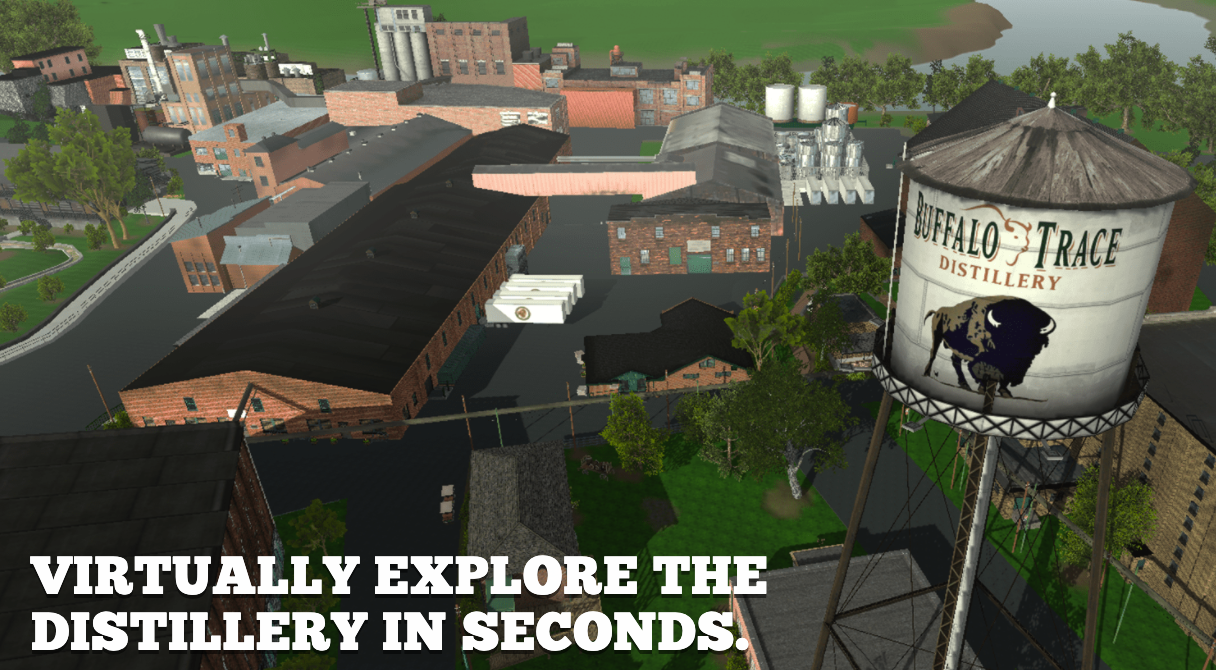 Far from reducing your tour experience, this virtual format allows you to explore aspects of the distillery you would never get to enjoy in real life. You can even "time travel" to see what the distillery looked like in 1773.
Standout features:
The on-demand format provides flexibility
Virtual reality format is as immersive as a video game
Enjoy trivia that reinforces everything you're learning
Why we love it: Exploring all the work, equipment, and care that goes into making bourbon makes savoring the beverage even more enjoyable.
Where can I learn more? Buffalo Trace
This virtual bourbon tasting experience pairs well with Virtual Game Show Extravaganza. After enjoying a leisurely virtual stroll through the distillery, your group will love spreading things up with this good-natured competition that tests your knowledge in everything from sports to politics.
Click your way through the famed Kentucky bourbon trail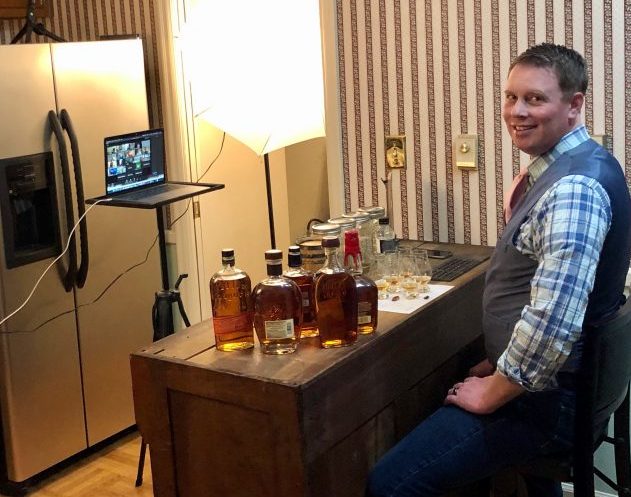 Distilled Living will help you experience the wonder of the Kentucky Bourbon trail from your very own home. Sample Bourbons from Heaven Hill, Bulleit, and Four Roses as you receive expert guidance, supplemented by a handy downloadable tasting mat and flavor wheel.
Standout features:
Choose your platform—Zoom, Skype, whatever you like
Provides region-specific recommendations for the necessary supplies
Learn from a professional bourbon educator
Why we love it: This experience brings a bit of Kentucky straight to you, helping you authentically enjoy a beverage inextricably tied to its place of origin.
Where can I learn more? Distilled Living
This virtual bourbon tasting experience pairs well with Libbey Signature Kentucky Bourbon Trail Whiskey Glasses from Amazon.
The long-term event for serious bourbon drinkers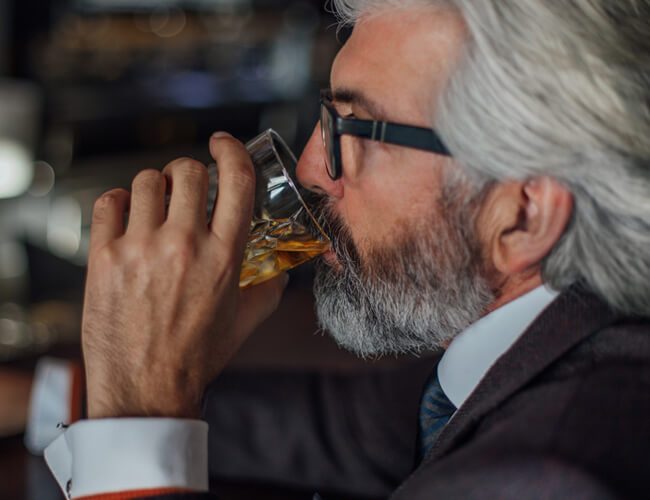 If you're looking for something even more immersive than a one-off tasting, then you might consider becoming a Certified Bourbon Steward. Grab some fellow bourbon enthusiasts and dive into Stave and Thief's self-paced program. You won't just learn how to enjoy bourbon tastings more; you'll learn how to run your own perfect tasting.
Standout features:
The self-paced course makes scheduling easy
Includes access to the certification exam
Learn about bourbon from multiple sensory angles
Why we love it: You get knowledge and a cool credential to back it up.
Where can I learn more? Stave and Thief
This virtual bourbon tasting experience pairs well with a Heaven Hill American Whiskey Tasting Experience Gift Set. Sure you'll be doing some serious learning, but in this case, drinking might actually bolster your comprehension.
People Also Ask These Questions About Virtual Alcohol Tasting
Q: What is a virtual wine tasting?
A: A virtual wine tasting is an experience where you leverage any online communication platform to participate in one shared tasting from multiple remote locations. During a virtual wine tasting, you can remain safe in your own home while experiencing new flavors and good company.
Q: How do you do a virtual wine tasting?
A: You can do a virtual wine tasting by finding a professionally hosted event that offers top-to-bottom service covering everything from the wine you'll taste to the video platform you'll use to discuss tasting nuances. You can also do a virtual wine tasting from scratch by sending your guests samples of different wines and then popping into an online meeting to discuss flavor profiles. This post has ideas suitable for both angles.
Q: How do I host a virtual beer tasting?
A: Host a virtual beer tasting by finding a managed tasting event from your favorite brewery or simply sending your guests beer samples (or a beer list) and then setting aside an hour to hop on a video call to taste and discuss the brews.
Q: Can you do your own wine tasting at home?
A: You can do your own wine tasting at home! You can either participate in a professionally managed virtual wine tasting or organize your own at-home wine tasting by coordinating the delivery of several samples (or even bottles) of wine and then gathering guests online to discuss flavor profiles and tasting notes.
Q: What is the right way to taste whiskey?
A: The right way to taste whiskey is to mindfully taste it. Hold it in your mouth before swallowing, label the flavors and fragrances you detect, and of course, take your time. To learn other fancy techniques, check out the virtual whiskey tastings in this list.
Q: What kinds of beer should we include in a beer tasting?
A: Experts recommend creating a satisfying beer tasting by selecting one specific beer style, such as IPA, stout, porter, or bock, and then selecting 5-10 beers that represent the characteristics and nuances of that style. Organizing a tasting around one style will help your tasters detect flavor nuances without growing overwhelmed by too many different profiles.