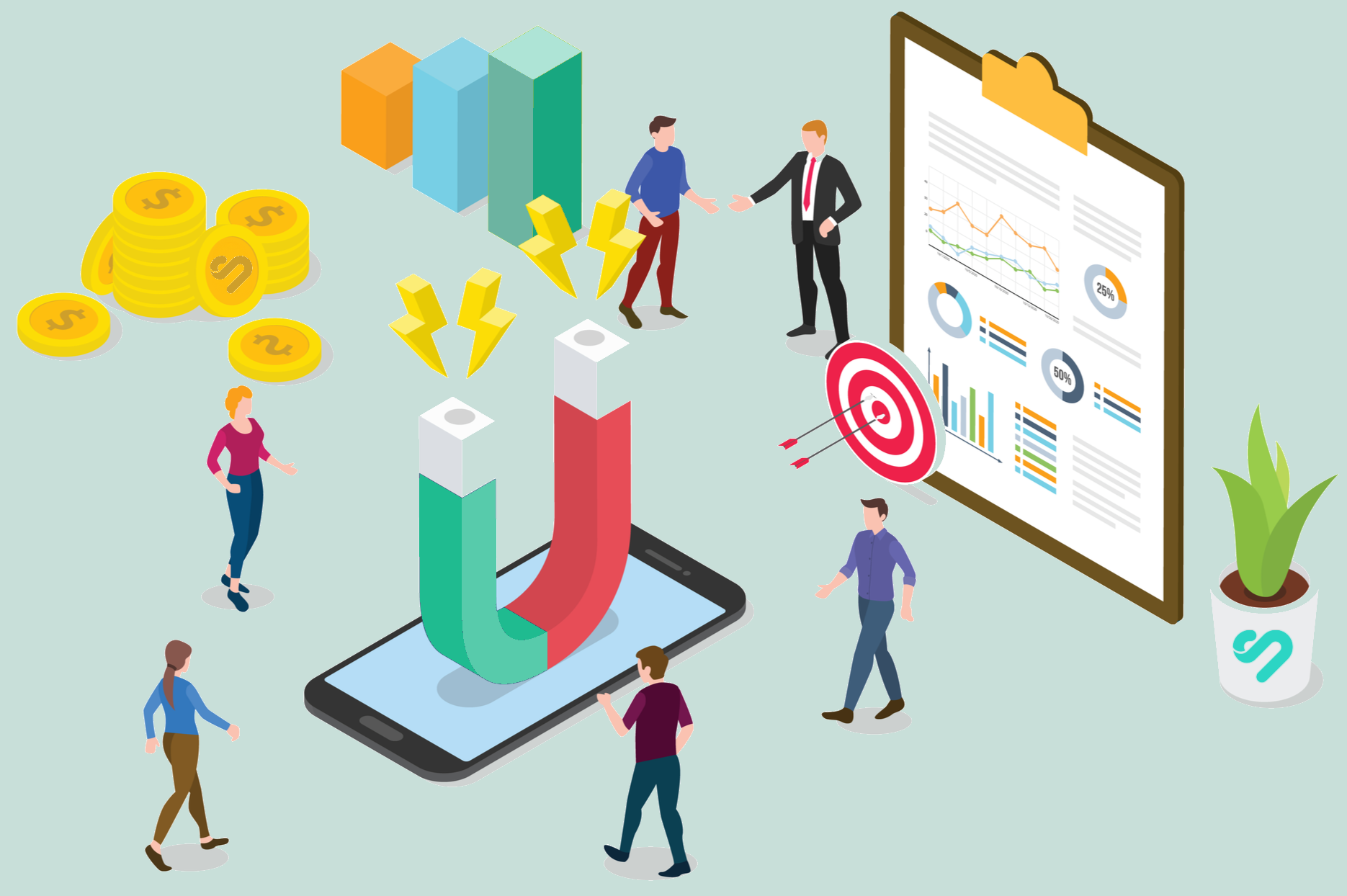 According to a recent Forbes article, some of the most common statements job seekers are making during what's been dubbed, the Great Resignation includes things like:
"I don't feel valued where I work."
"A few of my peers have left the company and have received incredible offers."
"I don't think anyone would notice if I left the organization tomorrow."
"The company keeps bringing in outside people, rather than promoting from within."
So what's the theme between all of these sentiments? What causes employees to leave? A lack of employee recognition.
"Employees want meaning in their vocation. In fact, for millennials, it is among the strongest drivers of retention." — Gallup
Employee recognition may sound like a simple fix; however, to do it right, you need a system and continuous effort. But is it really worth all the extra energy? Without a doubt — especially considering that 50-75% of employee turnover is avoidable.
As much as things like salary, bonuses, and work-life balance matter, other variables like emotional safety, team bonding, and mental health hold equal weight in the employee retention equation.
To help you create an organization that people want to be a part of and stay a part of, we've curated a list of the 15 best employee retention tools for teams in 2022.
Let's get started on the plan to keep your talented employees satisfied and secure!
Pro-Tip: Speaking of secure, an effective way businesses are retaining their employees this year is by seeing if they qualify for the Employee Retention Credit program. It's a simple 60-second online qualification process, and some businesses are reaping 7-figure awards.
Employee Retention Tools, Software, & Apps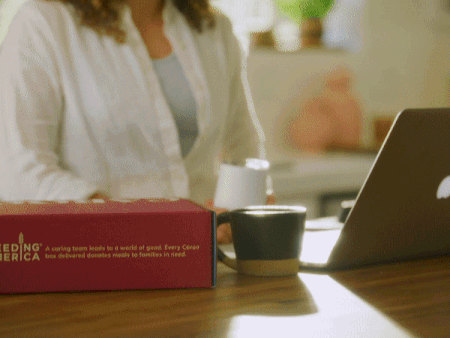 Caroo derives its name from its complete dedication to employee care. Gifts and other non-monetary rewards are made easy on this recognition platform. Caroo offers everything from top-tier nutritious snacks to team-building activities to optimize your organizational health.
Every game, snack, and the product is carefully curated by HR experts and delivered straight to your door or place of work. The corporate gift boxes are near guaranteed to be a hit with your team of superstars.
This retention tool is best for: Celebrating milestones
Notable companies using Caroo:
Pricing: Take this 60-second quiz to get personalized results
For more information: Check out Caroo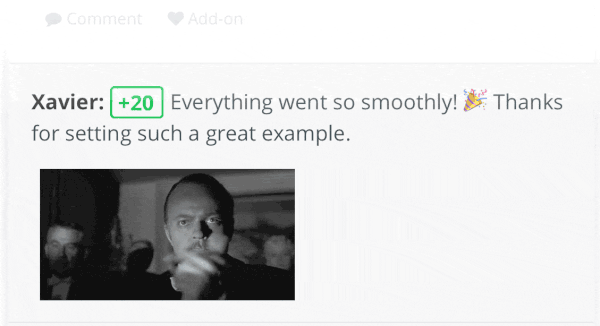 Bonusly is a comprehensive employee recognition, survey, and incentives solution that helps companies build more engaged, productive, and results-oriented teams that align with the corporate values and culture of appreciation.
With Bonusly, you can eliminate silos, enabling employees and managers alike to recognize each other and express gratitude through dozens of built-in features and integrations.
This retention tool is best for: Company culture
Notable companies using Bonusly:
Hulu
ZipRecruiter
Invision
Pricing: $2.70+ per month
For more information: Check out Bonusly
SwagUp is the all-in-one custom swag platform for maximum employee satisfaction, engagement, and retention. Through this recognition solution, you can design, automate, and distribute your branded swag and gifts.
SwagUp is the perfect employee retention tool for remote teams to help keep your digitally nomadic employees on the same page as their coworkers when they execute their remote work.
This retention tool is best for: Company culture
Notable Companies Using SwagUp:
Google
Walmart
Stanford University
Pricing: Contact for pricing details
For more information: Check out SwagUp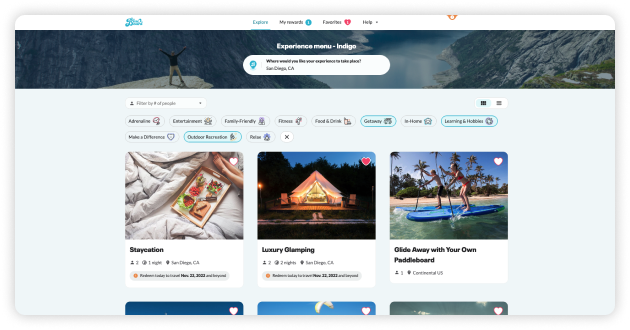 Blueboard is a reward and recognition platform that helps you celebrate your people's achievements and big milestones. Instead of gift cards or trophies, Blueboard offers personalized employee experiences such as parasailing, skydiving, getaways, and in-home experiences.
The best part? Employees choose the experience that means the most to them, and don't have to do any extra work or setup to enjoy. Meaningful experiences have lasting impact, actually build buzz among the team, and boost long-term engagement.
This retention tool is best for: Daily recognition, work anniversary awards, incentives
Notable Companies Using Blueboard:
Glassdoor
GoPro
Salesforce
Pricing: Contact Blueboard for pricing details
For more information: Check out Blueboard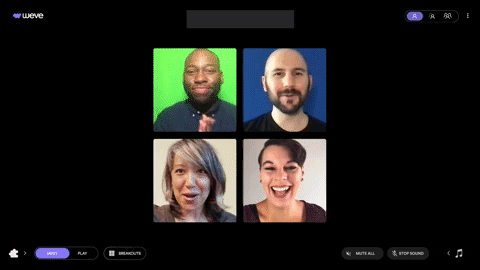 Weve might get its name from the fact that it's one of the best platforms for weaving employee recognition into the day-to-day corporate environment — basically, Weve keeps things fresh and exciting in the work environment! How? Well, in many, but the main one is by enhancing employee award ceremonies.
Weve allows teams to gather virtually and supports live award shows that can be viewed by up to 10,000 people at a time. Additionally, you can add custom trivia and fun facts about award recipients or the company, stream a special message from the CEO, or get someone the award winner admires to give a pre-recorded shoutout!
This retention tool is best for: Daily recognition
Notable Companies Using Weve:
Pricing: $299+
For more information: Check out Weve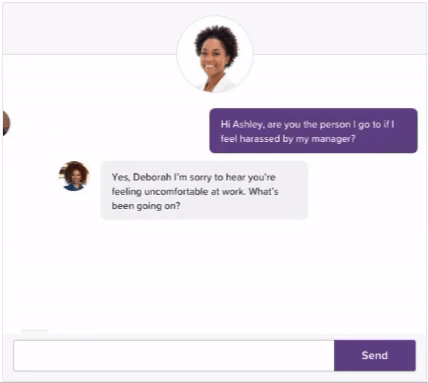 For less than a hundred dollars per month, Bambee gives you a dedicated human resources manager. This cost-effective employee retention tool also provides a comprehensive HR audit, HR compliant policies, employee onboarding and terminations, HR guidance, staff training and development, and the peace of mind that comes with knowing you've got pros backing up your HR strategy.
Bambee also works to make sure that the HR policies fit the current way you run your business and align with your needs.
This retention tool is best for: Company culture
Notable Companies Using Bambee:
Stojo Projects
Knife Aid
Hank's Bagels
Pricing: $99/month
For more information: Check out Bambee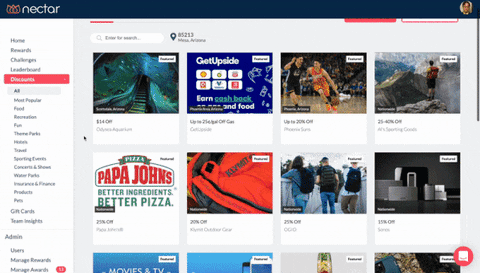 Nectar is an across-the-board employee recognition tool for helping everyone in your organization encourage one another. This positivity-enhancing platform incentivizes managers and team members to do their best work and stay for the long haul.
Peer-to-peer spotlights and recognition hits differently than even being noticed by the CEO and Nectar has dozens of integrations like Slack, Microsoft Teams, and other engagement software. Lastly, custom swag storefronts allow you to add a gifting element to your recognition program for truly memorable employee awards.
This retention tool is best for: Daily recognition
Notable Companies Using Nectar:
Argos
British Airways
eBay
Pricing: $25/user per month
For more information: Check out Nectar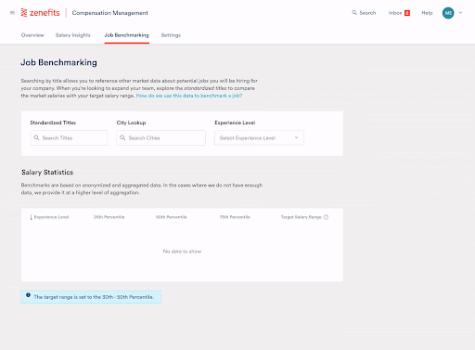 Zenefits is a company dedicated to the simplification of the modern workforce. Manage your employee's salary, benefits, and paycheck through our HR platform with no hassle. With Zenefits, you'll get more time to focus on what's important: running your business.
Zenefits is a great tool for HR professionals, especially those looking for an easy way to manage their people. With streamlined onboarding and PTO tracking as well as all the other tools you need in one place – Zenefit's got this!
This retention tool is best for: Streamline onboarding, benefits, payroll, & PTO
Notable Companies Using Zenefits:
YLabs
Strada
Coney Island Prep
Pricing: Starting at $21/month per employee
For more information: Check out Zenefits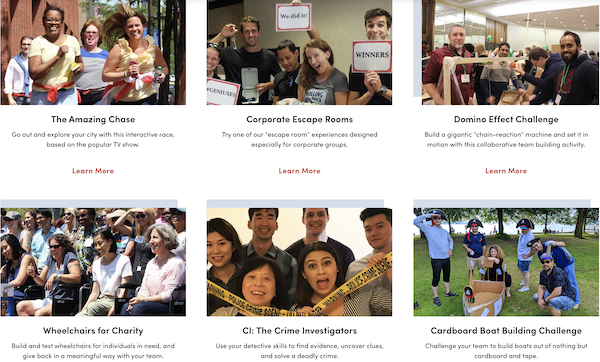 Outback Team Building is your one-stop shop for every team building needs. With years of experience in finding outside-the-box activities that appeal to many groups, all types of budgets, and similar interests, Outback staff will help you brainstorm new ideas or offer suggestions relating specifically to your company.
This employee retention strategy will promote team bonding. employee motivation, and engagement.
This retention tool is best for: Team building
Notable Companies Using Outback Team Building:
American Express
Deloitte
Starbucks
Pricing: Contact Outback for pricing details
For more information: Check out Outback Team Building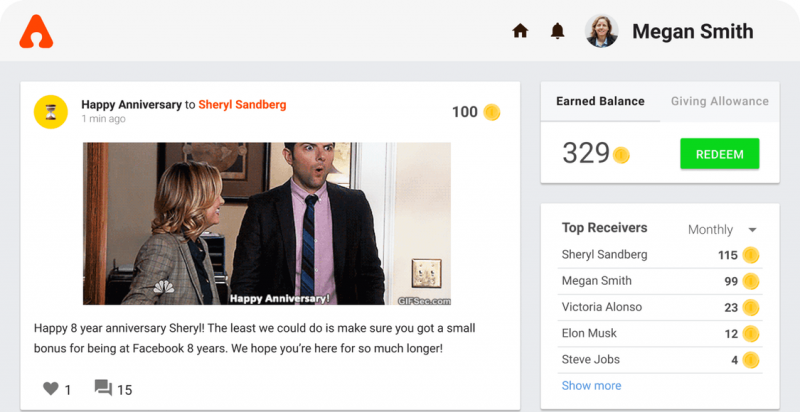 If you're looking for a way to recognize and reward your employees, then Assembly is the perfect solution. This peer-to-peer recognition platform makes it easy for everyone to be recognized and rewarded in real-time. You can even create custom rewards that are specific to each employee so they know exactly what they've earned.
With Assembly, nobody has to fall through the cracks ever again! Its simple, intuitive interface makes it easy for anyone on your team to get involved and start recognizing their peers right away.
This retention tool is best for: Online collaboration
Notable Companies Using Assembly:
Coca Cola
Perforce
HelloTech
Pricing: Free for teams under 10, then starts at $2.80/member per month
For more information: Check out Assembly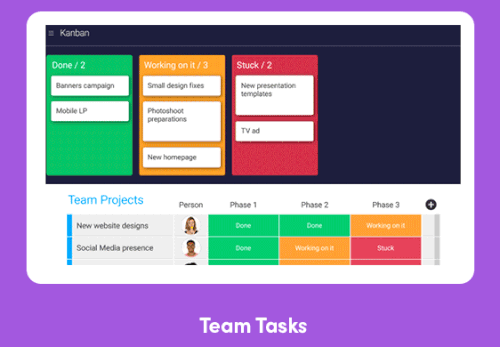 monday.com describes itself as the Uber of resource management and as big of a declaration that is, they have the software to back it up.
This employee retention tool gives real-time insights into projects, visibility into workflows and analytics, and enps-boosting integrations and updates — not to mention the time tracking, automation, and timeline views.
This retention tool is best for: Project management
Notable Companies Using monday.com:
Pricing: $8/month
For more information: Check out monday.com
Confetti is a seamless, end-to-end employee recognition and retention platform for boosting job satisfaction, wellness, productivity, and culture in the workplace. This employee retention tool facilitates spot bonuses, spot awards, and other forms of non-monetary recognition and experiences.
The best part is that every vendor is curated to provide the best memories and moments your employees could ever dream of! With hosted games and shippable experiences, Confetti will help you win over your workplace.
This retention tool is best for: Team Building
Notable Companies Using Confetti:
Pricing: Contact Confetti for pricing details
For more information: Check out Confetti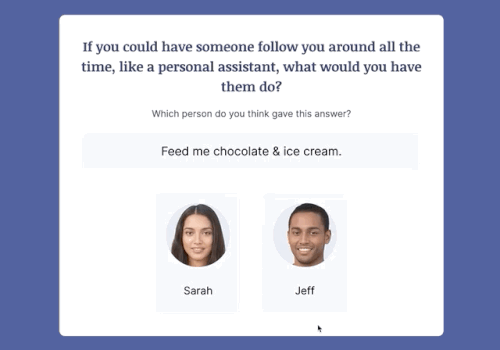 QuizBreaker is the team-building quiz platform that's perfectly optimized for keeping teams tight-knit, whether employees are working from home, commuting, or working on some other flexible workplace model. The team building quizzes are delivered via email so your team can take them anywhere in the world.
They'll get to enjoy short quizzes, fun gamification, and automation (you can schedule quizzes for a particular time each week).
This retention tool is best for: Daily fun with your coworkers
Notable Companies Using Quizbreaker:
Pricing: $3/user per month
For more information: Check out QuizBreaker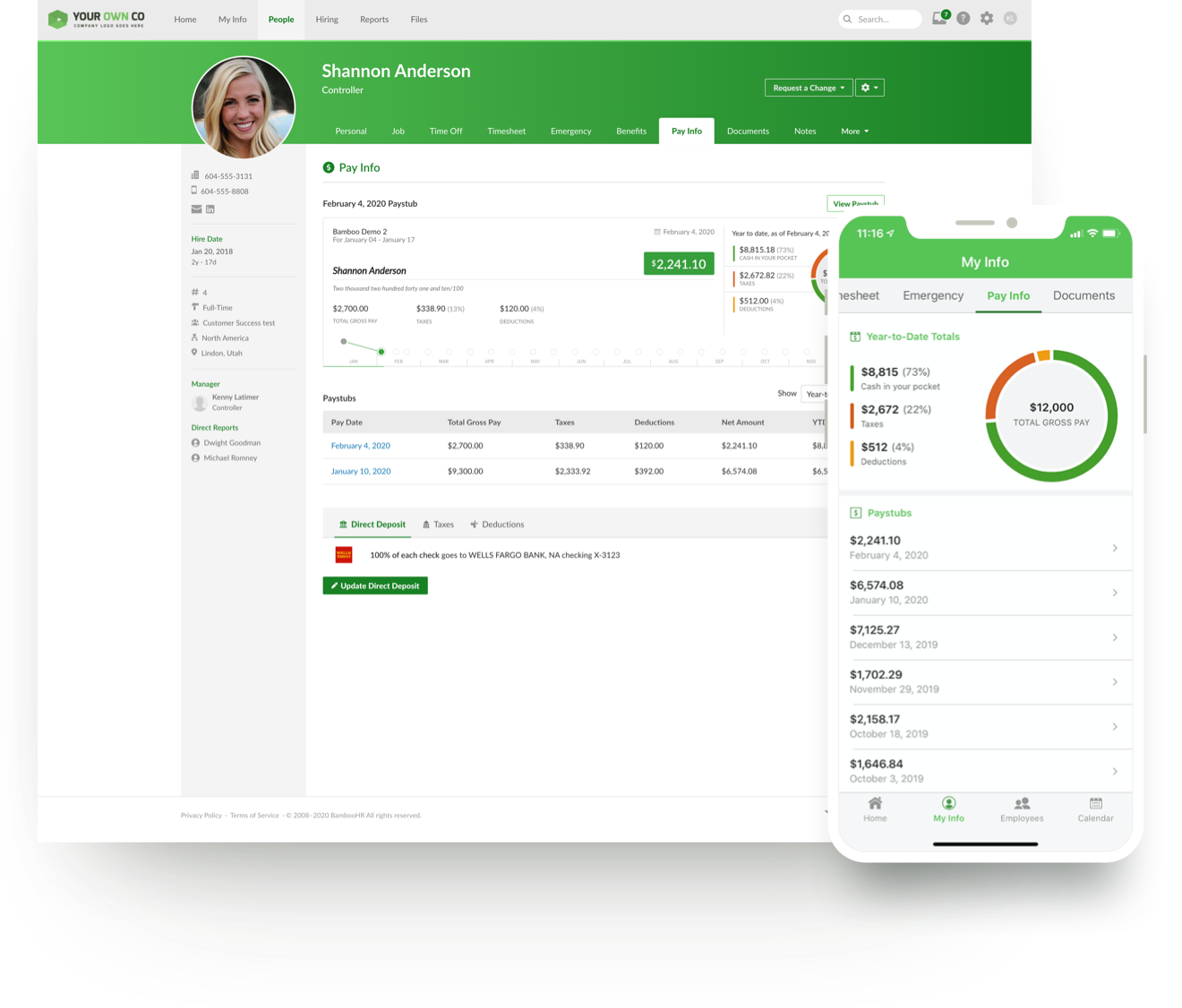 BambooHR is an HR tool that helps companies manage the employee lifecycle. It streamlines every aspect of hiring, compensation management, and data analysis while also providing tools for maintaining company culture in order to build up great teams from within or acquire new talent externally with ease!
This retention tool is best for: Streamlining HR
Notable Companies Using BambooHR:
Pricing: Starting at $4.95/employee per month
For more information: Check out BambooHR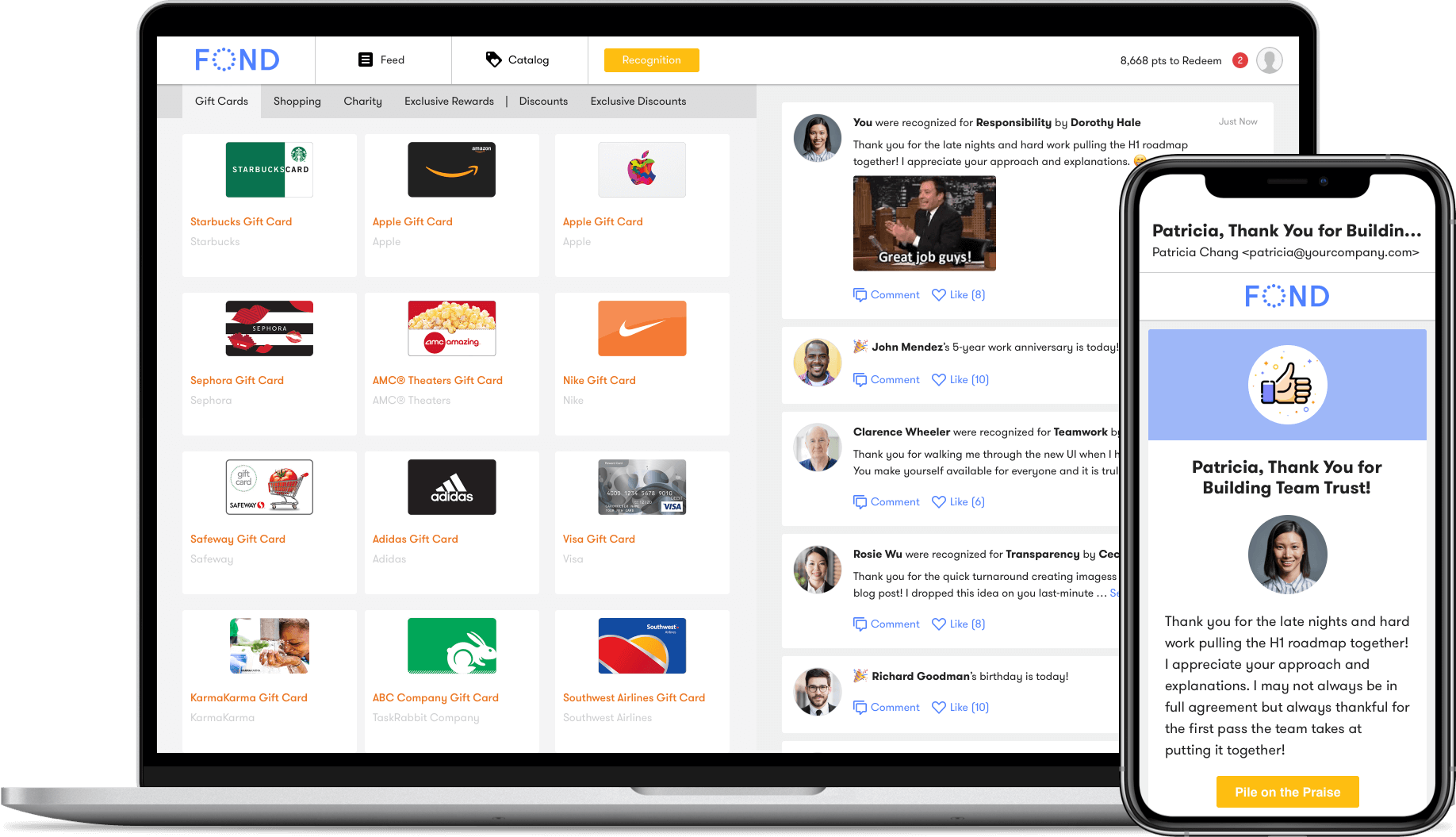 Fond is a cloud-based platform that makes it easy for managers to recognize and reward their employees, and for employees to redeem them. With its simple interface, you can create custom programs in minutes – no IT or HR required. You can also track employee engagement with real-time analytics so everyone knows how they're doing.
This retention tool is best for: Daily recognition
Notable Companies Using Fond:
Salesforce
Delta Dental
Stanford Health Care
Pricing: Contact Fond for pricing details
For more information: Check out Fond
---
Tips to Create Your Employee Retention Program

1) Set A Competitive Salary and Benefits
Truthfully, we wouldn't work most jobs if the pay wasn't a factor. No matter how you love your job, on some level, you're doing it to make a living. Nearly half of employees who quit leave because their salary and benefits aren't competitive enough. Be sure to consult your financial and HR departments to figure out what you can reasonably offer and always consider your employees to be an investment.
2) Create an Awesome Onboarding Experience
Onboarding is one of the first opportunities to make an impression on new hires and it can set the tone for the rest of their time with your company. Make sure to welcome your top talent aboard and to set fair expectations because it can take up to 24 months for a new employee to reach the same productivity levels as a longer employed teammate.
3) Support Professional Development
The last thing employees want is to feel like their development is stagnating and their growth is stunted. That's why high turnover is found to be directly linked, in part, to a lack of professional development opportunities. Ask your employees directly what they would like to grow and develop into and then offer them whatever resources and support to help them achieve that. Constant support for your employees with an eye to the future is a big part of retaining employees in today's competitive corporate climate.
4) Reduce Employee Pain and Discomfort
Reducing employee pain and discomfort goes a long way. The bottom line — even for your button line — is that your employees are humans and not a fiscal burden, so doing whatever you can to alleviate their pain points is critical. For some professions, these simple adjustments are obvious like in retail, giving workers time to sit instead of forcing them to be on their feet their entire shift. In others, you have to dig or ask directly. Incorporate feedback tools into your workplace.
5) Manage Your Managers
A great manager creates a ripple effect — a not-so-good one does the same. Managers also need help being the best version of themselves. On top of the technical aspects of the job, you want to always encourage managers to master soft skills like compassion, kindness, empathy, patience, and basically everything that falls under the emotional intelligence (EQ) umbrella.
6) Hire Slowly and Right The First Time
According to Glassdoor, 35% of companies foresee employees quitting within the coming year — yes, you read that correctly — one-third see their employees leaving before they've even gotten started. It's extremely important that managers are involved in the hiring and onboarding process so that candidates can be vetted and given a positive foundation to build from. Always be honest and upfront about new hire expectations.
---
People Also Ask These Questions About Employee Retention Tools
Q: What is an employee retention tool?
An employee retention tool is a platform or program that helps drive employee engagement, satisfaction, peer-to-peer connectedness, and of course, retention.
Q: How much does an employee retention tool cost?
An employee retention tool can cost anywhere from a few dollars to several hundred, largely depending on their pricing model, perks, and access to certain exclusive features.
Q: What are some ways you can promote better employee retention at your company?
You can promote better employee retention at your company by setting up an employee retention program and giving your managers the employee retention tools they need, along with getting their buy-in and commitment to make the program work.